"This thing is so light I'm not even sure it's a real battery. It feels like a display battery."
"Mad props to a small company. They don't outsource anything and it's all designed in house." 
"If I can give this one word, it is quality."
"For the price point you're gonna get this for it's an insane amount of weight off the front end."
"i was very impressed with how quick and easy this went in."
"First off upon receiving the package in the mail you can tell MeLe takes care in boxes for transit. Starting the install instructions are on a YouTube video on their page, not in the box (shouldn't be a huge deal to most, saving wasted paper and you'll YouTube them anyway). I

nstall is pretty straight forward, take out factory battery and mount. Remove the ground (you STI owners) from the subframe and you're ready to start with MeLe products. One bolt through the J hook, one bolt to screw into the factory ground mount with supplied nut to tighten down said ground. The piece with all the wires goes on the bottom, fish it through the base and then the box (this part will cause you frustration if you're easy to anger LOL) once the bottom bolt was in and still loose I gave the wires a good tug and they came off. Tighten down the 3 bolts holding the box. This box is pretty secure I grabbed and shook it and the car shook with it. Next slide the Odyssey Battery in. Depending on model the terminals can be of different lay out. I have a 2013 STI so all I had to do was install the top mounts....one is bigger than the other! Most car people know the difference but the larger one is positive side! Top the battery off with the factory wires clean up your used tools and admire your job well done.
This battery install is pretty simple and not very time consuming, average DIY customer will have no issues getting this into their vehicle. Fit and Finish is spot on and down right sexy. MeLe really has got a really good mount here and I hope they get the fan base they deserve!
5 out of 5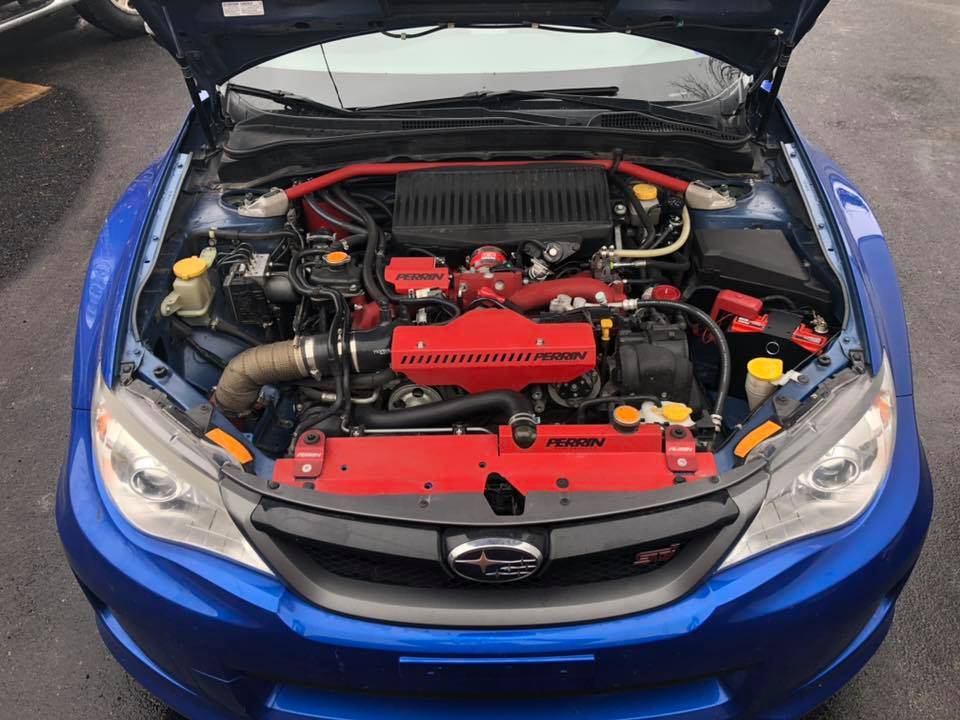 We can't speak highly enough of Mele Design Firm. Having been one of their earliest clients, we are extremely happy with the build quality, fit and finish of their boxes and are excited for new products to launch.
David Eaton
The owner of the company is a true car enthusiast, which was a huge selling point for me.
While going through the purchase process, I began communicating with him and realized that he's a genuinely good person and cares about the level of quality in his product. However, he cares about his customer base more so. One of the most innovative minds in vehicle/racing small business (not for long) today.
You are really missing out on great products and service if you don't deal with this company.
Walter Riggs

I love the lightweight battery mount I picked up for my 2018 STi type RA. Not only is the product amazing, but Mitch is on point with customer service and appreciation. I'm absolutely satisfied with the entire process and outcome and I'd recommend MeLe to anyone considering picking up one of their products.
Adam Rogers

---
We want to hear from you. If you have a video review or any other kind of testimonial let us know.
Thanks!
This field is required
This field is required
This field is required